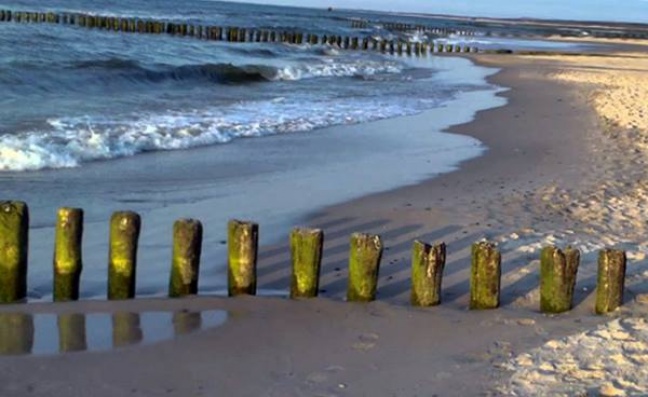 Huk fal, stada mew szybujących nad morzem, ponad pływającym w morzu statkiem, piękne porty i piaszczyste plaże smagane ostrym wiatrem, czyż to nie jest piękny widok dla naszych oczu.
Bałtyk jest niepowtarzalnym morzem jednak ekolodzy twierdzą, że morze ginie, a Polska to lekceważy.
Ginie, gdyż brak zaangażowania naszego kraju w przygotowanie Bałtyckiego Planu Działania. Dokument nad którym kończą się prace, ma regulować kwestie ochrony naszego morza.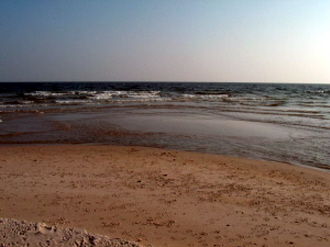 Bałtyk jest śród kontynentalnym, szelfowym morzem Oceanu Atlantyckiego w północnej Europie. Od północy ograniczone Półwyspem Skandynawskim. Połączone z Morzem Północnym przez Cieśniny Duńskie: Wielki Bełt, Mały Bełt, Sund, Kattegat i Skagerrak.

Granice morza wyznacza linia poprowadzona od północnego cypla Półwyspu Jutlandzkiego (przylądek Grenen) do wyspy Tjörn (Szwecja).

Do Morza Bałtyckiego uchodzi wiele rzek europejskich, między innymi Newa, Wisła, Kemi, Göta, Niemen, Odra, Lule, Angerman, Dźwina. Powierzchnia zlewiska obejmuje 17% powierzchni kontynentu a na jego obszarze mieszka ponad 150 mln osób.
Konwencja "O ochronie środowiska morskiego obszaru Morza Bałtyckiego" określa zasady współpracy 9 państw nadbałtyckich w zakresie ochrony Bałtyku.

Komisja Helsińska HELCOM, która jest organem wykonawczym, dziś zbiera się by omówić ostatecznie postanowienia Bałtyckiego Planu Działania.


Jednak to nasz kraj wprowadza do morza najwięcej zanieczyszczeń. Największym problem Bałtyku są zanieczyszczenia substancjami biogenicznymi a w szczególności związkami azotu i fosforu.

W 1995 roku do morza Bałtyckiego trafiło 760 746 ton związków azotu i 37 652 tony związków fosforu, z czego najwięcej tych substancji pochodzi z naszego kraju.
Ważnym zagadnieniem jest również eksploatacja morza, czyli limity jakie nałożyła na Polskę (i inne kraje) Unia Europejska. Należy bezwzględnie przestrzegać tych limitów a niestety połowy są u nas nadal bardzo obfite.

Co nam pozostaje?
Musimy zainwestować w ekologię, ochronę naszego cennego Morza Bałtyckiego poprzez zmniejszenie zanieczyszczeń substancjami biogenicznymi, metalami ciężkimi i innymi.

Ważne jest również szerzenie świadomości ekologicznej wśród społeczeństwa, bo nie tylko duże przedsiębiorstwa przyczyniają się do zatruwania wody ale także w pewnym stopniu każdy z nas.
 Pozdrawiam   Julian Z. Pankiewicz
Najnowsze od Redakcja Dziennika
powrót na górę