Kobieta: biznes a rodzina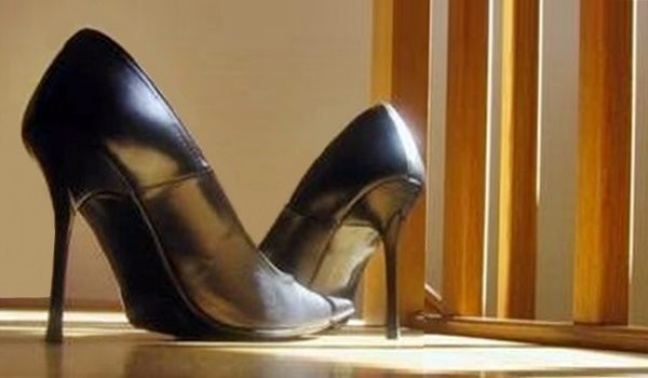 Przedsiębiorczość kobiet, jako zjawisko społeczne w naszym kraju, rozkwitło dopiero kilkanaście lat temu i ma związek ze zmianą ustroju państwowego. Wraz ze zmianami, jakie przyniósł rok 89 i upadkiem przedsiębiorstw państwowych, kobiety zostały postawione przed trudnym wyborem.

Musiały podjąć decyzję: albo, z powodu licznych zwolnień, odejść z rynku pracy, albo założyć własny biznes. Wiele kobiet decydowało się na tę drugą opcję z potrzeby znalezienia środków do życia i na utrzymanie rodziny. Widać zatem, że zjawisko to zostało niejako na kobietach wymuszone.
Większość z tych, które zdecydowały się na założenie własnych firm, uznało to za znakomity środek do samorealizacji. Dlatego dziś, przedsiębiorczość kobiet- kiedyś wymuszona nieciekawymi okolicznościami, ustępuje miejsca świadomym wyborom dróg zawodowych.
Wybory te często bywają słuszne, bo kobiety, wbrew pozorom, posiadają dużo cech, które predysponują je do prowadzenia udanego biznesu. Uważana za tę romantyczną, to właśnie płeć piękna cechuje się rozwagą i twardym stąpaniem po ziemi. W domowym budżecie wydatki zawsze muszą pokrywać się z przychodami, a przecież kobiety mają lata doświadczeń w prowadzeniu takiego.
Dlatego za opłacalne i efektywne uchodzi wspieranie przedsiębiorstw prowadzonych przez kobiety. Wykorzystał to noblista, Muhammada Yunus, pomysłodawca mikrokredytów dla kobiet, których wypłacalność sięga nawet 99 procent. Podczas ostatniego kryzysu ekonomicznego zrozumiano także, że większa liczba kobiet w zarządach firm diametralnie zmniejsza poziom ryzyka.
Bowiem zamiast ryzykować, kobiety wolą szukać innych rozwiązań. I właśnie ta różnorodność, zapewniona równowagą kobiet i mężczyzn, jest potrzebna przy podejmowaniu bezpiecznych dla przedsiębiorstw decyzji.
Ale przecież brak skłonności do ryzyka nie jest jedyną zaletą kobiet. W pracy z klientem ogromnie ważna jest empatia i umiejętność słuchania, a to cechy charakterystyczne dla pań. Mężczyznom ciężej jest przystosować się do nowych sytuacji i odejść od zawodów, uważanych za męskie. A elastyczność i zdolność adaptacji do nowych ról to mocna strona kobiet, które świetnie odnajdują się w świecie biznesu, do tej pory ocenianym jako miejsce dla panów.
No właśnie, kobieta jest elastyczna i potrafi przystosować się do nowych ról, których w życiu przyjdzie jej odegrać mnóstwo. Świat nie kręci się tylko wokół biznesu, jest jeszcze dom, rodzina, pasje. Jak wobec tego pogodzić to wszystko? Czy panie, poświęcające się w pełni pracy zawodowej nie tracą czegoś ważnego?
Podobno w życiu najważniejsze jest zachowanie równowagi. Nie sposób wszystkiego zaplanować, ale dobrze jest wyczuwać moment, kiedy najważniejsza staje się praca, a kiedy rodzina. Ważne jest zdać sobie sprawę, że karierę kobieta może robić w każdym wieku, a mieć dziecko- tylko w określonym. Połączenie obowiązków jest trudne, ale instytucje, takie jak urlop rodzicielski, przedszkola czy szkoły mają na celu ułatwienie go.
A przecież, jeśli podzieli się swój czas i uwagę na dwa, można podwójnie zyskać. Nawet jeżeli dochody zmniejszą się wtedy nieznacznie, nikt nie będzie stratny, bo zachowane zostanie bezpieczeństwo. Kiedy w pracy nastaną chłodniejsze dni, obfitujące w stres i nerwy, warto jest mieć takie domowe ognisko, przy którym będzie można się ogrzać.
Kobiety z coraz większym sukcesem wkraczają na rynek biznesu, pracując czy to w dużych korporacjach czy na własną rękę. Wciąż borykają się z problemami, jakim są, między innymi, nierówne stawki płac dla panów i pań. Jednak Europa stara się zwrócić uwagę pracodawców na tę dyskryminację, więc kobiety w swojej walce o różnorodność nie są osamotnione.
Zaczęto też zauważać pozytywne cechy, charakterystyczne dla kobiecego biznesu. Panie nie są ryzykantkami, podejmują przemyślane działania, co sprawdza się w kryzysowych momentach. Kobiety w swoim życiu stawiane są w różnych sytuacjach, w których, dzięki elastyczności, potrafią się odnaleźć. W kontakcie z klientem wyróżnia je empatia.
Te same cechy sprawiają, że kobiety, odnosząc sukces w biznesie, chcą się realizować także w życiu rodzinnym. Warto szukać nowych dróg, ułatwiających te marzenia, by zachować bezpieczeństwo. W życiu nieopłacalne jest stawianie wszystkiego na jedną kartę. Ważne jest, by budować dom, do którego można wrócić, gdy w pracy nie układa się najlepiej. Bo podobno w życiu nic, w tym także biznes, nie jest warte poświęcania wszystkiego. Trzeba pamiętać o równowadze.
Zd24.pl, Patrycja Szeląg
Najnowsze od Redakcja Dziennika
powrót na górę