Kto zastąpi Aguero? Bukmacherzy mają swoje typy!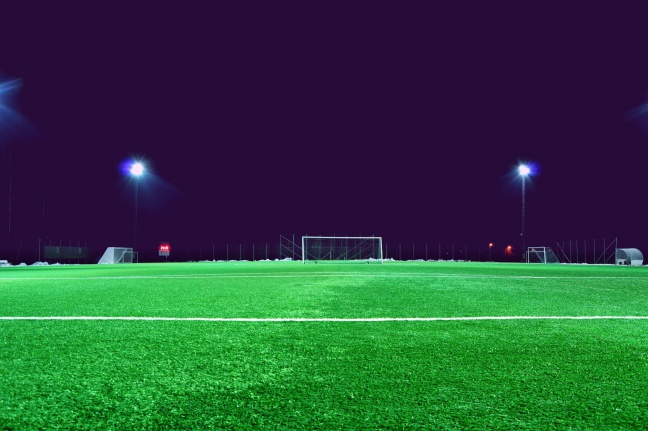 Przed decydentami Manchesteru City pracowity czas: priorytetowym zadaniem będzie dla nich w najbliższym czasie znalezienie następcy Sergio Aguero.
Chodzi o solidnego napastnika, którego zakup okaże się dobrą, długoterminową inwestycją. Zdaniem mediów i bukmacherów online, w kuluarach przewijają się znane nazwiska, jednak na ten moment trudno wskazać, które z nich jest najprawdopodobniejszą opcją. Jedno jest pewne: choć Aguero raczej nigdzie się nie wybiera, z uwagi na jego wiek Manchester jak najszybciej powinien zacząć ogrywać nowego snajpera. Kto wie, być może sprowadzenie napastnika światowej klasy wpłynie również na kursy meczów Manchesteru City? Warto sprawdzać stawki na mecze Premier League u polskiego bukmachera - eWinner Zakłady Bukmacherskie.
Aguero zostaje, ale potrzebuje wsparcia
Przenosiny Sergio Aguero do innego klubu raczej nie są tematem w Manchesterze. Argentyńczyk świetnie wypełnia swoje zadania i trener może być z niego zadowolony. Wszystko to nie zmienia jednak faktu, iż snajper ma już 32 lata i gra na wysokim poziomie w kolejnych latach wcale nie jest taka oczywista.
Klub postanowił zareagować odpowiednio wcześniej i już teraz rozgląda się za zawodnikiem, który mógłby odciążyć Aguero, a z czasem całkowicie przejąć jego rolę. To dobry ruch, pod warunkiem, że ewentualny transfer będzie dokładnie przemyślany.
Znane nazwiska w grze
Początkowo rolę nowego napastnika miał spełniać Gabriel Jesus. Brazylijczyk nie spełnił jednak oczekiwań oraz pokładanych w nim nadziei i niewykluczone, że przy najbliższej okazji pożegna się z klubem.
Listę życzeń trenera Guardioli, zdaniem katalońskich mediów, ma otwierać dwóch napastników: Erling Haaland (Borussia Dortmund) i Lautaro Martinez (Inter Mediolan). Obaj zawodnicy wzbudzają zainteresowanie na rynku transferowym, co oznacza, że sprowadzenie ich na Etihad Stadium może okazać się dość problematyczne. To również spore wyzwanie pod względem finansowym, choć City w razie potrzeby mogliby pozwolić sobie na taki wydatek.
Martinez i Haaland znajdują się między innymi na celowniku Realu Madryt oraz Barcelony. Prawdopodobniejszy wydaje się transfer napastnika Interu – Martinez był bliski przenosin do Barcy, jednak z uwagi na koszty, klub nie mógł sobie pozwolić na realizację tej transakcji. City stać na to, by spełnić oczekiwania Włochów i sprowadzić do siebie utalentowanego napastnika.
Haaland wzbudza zainteresowanie większej liczby klubów, co dość mocno utrudniłoby jego angaż. Potrzebne byłyby również większe pieniądze. Wcale też nie jest pewne, że Norweg już teraz opuści Westfalię – w końcu to jego pierwszy, pełny sezon zagrany na najwyższym poziomie. Być może będzie chciał jeszcze umocnić swoją pozycję w Bundeslidze, zanim poszuka nowych wyzwań.
Manchester City marzy także o Kylianie Mbappe. Ten transfer cechuje się jednak najwyższym poziomem trudności. Francuz od dawna jest bowiem łączony z Realem Madryt i wydaje się, że to właśnie "Królewscy"mają największe szanse na to, by go pozyskać. Jeśli Mbappe w ogóle rozważa opuszczenie Paryża, to jedyną destynacją jest najpewniej właśnie stolica Hiszpanii.
Korzystaj z usług bukmachera online
Obstawianie zakładów bukmacherskich jeszcze nigdy nie było tak proste, jak teraz, w dobie Internetu. Popularyzacja bukmacherów online daje nam szerokie możliwości i pozwala na korzystanie z usług bukmachera bez wychodzenia z domu. Warto spróbować tej opcji, a później cieszyć się wygranymi bez konieczności podróży do stacjonarnego punktu!
Najnowsze od Redakcja Dziennika
powrót na górę