Kilka słów o przyjaźni damsko-męskiej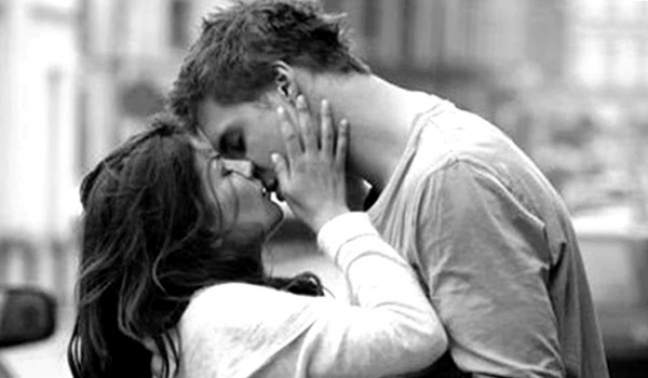 Bo przyjaźń piękna jest ,nie tak zaborcza i nie tak zazdrosna, jak miłość partnerska.Nie tak totalna, jak miłość rodzicielska, dużo trwalsza, niż przelotne namiętność.
Też miłość, a ile daje wolności..
Jeśli związek nie opiera się na przyjaźni, mając fundamenty w seksualnym zauroczeniu, sama miłość, choćby nie wiem jak gorąca, może nie wystarczyć, kiedy jej ogień przygaśnie.
Czy przyjaźń trwalsza jest od miłości? Nie.

Przyjaźń trwalsza jest od tego, co większość ludzi w dzisiejszych czasach nazywa miłością - a mianowicie od zauroczenia. Przyjaźń to głęboka więź budowana miesiącami, latami, to związek, który przechodzi przez różne fazy i wystawiany jest na rozmaite próby.
.Przed przyjacielem nie trzeba niczego udawać, można się bezpiecznie "odkryć" i pokazać swoje słabości, co nie oznacza całkowicie obnażyć przed drugim człowiekiem. Każdy z nas ma taki wewnętrzny obszar, który jest tylko jego, i wcale nie znaczy, że jeśli go ukrywa, lekceważy przyjaźń.
Istotne jest zaufanie i świadomość, że kiedy pokażemy swoją "gorszą" stronę, przyjaciel nie odwróci się od nas i nie wykorzysta tego, co wie, przeciwko nam.
Budowana jest na zrozumieniu i dokonywaniu wyborów w sposób całkowicie dobrowolny i świadomy. Musi jednak istnieć równowaga pomiędzy tym, co z siebie dajemy, a co bierzemy, bez zależności emocjonalnej.
Czasem wydaje nam się, że wystarczy raz określić relację z drugim człowiekiem i tak już będzie zawsze. Idealizujemy przyjaźń, podobnie jak miłość. Tymczasem życie wystawia nas na liczne próby, z których ani my sami, ani nasz przyjaciel nie zawsze wychodzimy zwycięsko. Przyjaźń to nie tylko miłe chwile, które ze sobą spędzamy.
To także trudne momenty - przetrwamy je razem lub nie...przyjaźń łączy, ale nie krępuje tak jak miłość. Na przestrzeni czasu, gdy między przyjaciółmi pojawia się pewne zespolenie, dzielenie się głębszymi przemyśleniami i uczuciami, rodzi się poczucie zrozumienia, akceptacji, szacunku, uznania, zapewnienia, zachęty i w końcu chęć zażyłości. Niejednokrotnie troska o przyjaciela zmienia się w zazdrość. Rodzi się cały nawał problemów dotąd niezauważanych.
Przyjaciel nie umoralnia przyjaciela, nie robi awantury, że się spóźnił, nie ma mu za złe, że idzie z kolegami na piwo, że nie napisał sms , że nie myśli o nas tak często, jak byśmy chcieli. Powoli zaczyna iskrzyć złość.

Przyjaźń krzyczy na miłość, bowiem ta ją ogranicza a miłość skarży się, że przyjaźń jej unika. Tak powoli mogą zatracić się oba uczucia. Tak niestety zdarza się w większości przypadków najlepszych przyjaciół, którzy w swojej nieświadomości hodują zalążek miłości.
Czai się, aż w końcu zaatakuje, rodząc fantazje i pragnienia, chęć spełnienia się w fizyczności…pragnienie ciągłego obcowania z drugą osobą. W końcu spragnieni swoich ciał idą do tanie łóżka do sypialni. Przyjaźń przestaje być bezinteresowna.

To droga jednokierunkowa, powrót samej przyjaźni wydaje się być raczej niemożliwy. Mam wrażenie, że nic po środku nie istnieje, a może lepiej jest wprowadzić więcej lekkości do relacji, bez deklaracji, na które może oboje nie jesteście gotowi. Bo czy wspólnie przeżyta noc jest deklaracją? Niestety tak. I dojrzałość wymaga ustalenia ram, w których się poruszamy.
Nie ma już wspaniałego przyjaciela, przyjaciółki, jest teraz kochanek. Z przyjaźni rodzą się wspaniałe związku i mają już na wstępie solidne podstawy, jeśli jednak chcemy być tylko przyjaciółką mężczyzny, to żeby uczucie to trwało, niezbędne jest wesprzeć je odrobiną fizycznej antypatii.
ZD24.pl, Lena Undro
Najnowsze od Redakcja Dziennika
powrót na górę