Jak dobrać rodzaj fotela do charakteru konkretnego miejsca publicznego?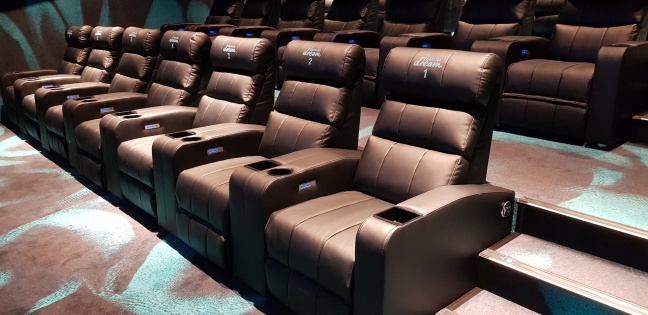 Nie da się ukryć, że zadanie wyposażenia miejsca, w którym odbywają się na przykład różnego typu wydarzenia kulturalne, nie jest tak łatwe jak może się z pozoru wydawać. Placówki i instytucje często posiadają swój własny unikatowy charakter, który obowiązkowo trzeba wziąć pod uwagę w trakcie poszukiwania odpowiednich mebli oraz akcesoriów. Nie każdy artykuł będzie bowiem adekwatny do danego wnętrza, a niedopasowane elementy wystroju mogą skutecznie popsuć ogólne wrażenie związane z pokazem, koncertem, wykładem czy spektaklem. Dotyczy to również foteli.
Siedziska kinowe - funkcjonalność i wygoda 
W przypadku doboru wyposażenia sal kinowych, należy przede wszystkim skupić się na tym, by fotele cechowały się optymalną miękkością siedzeń oraz ergonomicznym kształtem, tak by jak najbardziej zminimalizować przykre dolegliwości widzów związane z długotrwałym przebywaniem w niezmienionej pozycji. Ponadto, siedziska powinny posiadać zlokalizowane na odpowiedniej wysokości podłokietniki oraz zamontowane w ich sąsiedztwie miejsca przeznaczone na naczynie z napojem. W zależności od rozmiarów sali kinowej, trzeba też uwzględnić czynnik związany z rozkładem i liczbą rzędów - jeżeli pomieszczenie jest małe, a naszym zadaniem jest takie zagospodarowanie przestrzeni by miejsc dostępnych dla widzów było jak najwięcej, warto postawić na zakup foteli ze składanym siedzeniem, co ułatwi poruszanie się ludzi w obrębie sali. Jeśli zaś jest ona spora, a istotniejsza od jej pojemności jest dla nas wygoda odwiedzających, dobrze zdecydować się na zamówienie mebli standardowych. Wygląd foteli kinowych zależy wyłącznie od preferencji właściciela lub zarządcy placówki - obecnie zwykle stawia się na nowoczesny design, lecz można natknąć się również na kina preferujące bardziej tradycyjne rozwiązania w tym zakresie.
Estetyka i jakość wykonania - fotele teatralne 
Nie ulega wątpliwości, że atmosfera panująca w teatrze znacznie odbiega od tej, na jaką natykamy się w kinie. Ma to swoje przełożenie zwłaszcza na wystrój wnętrza, dlatego przy zakupie foteli do placówki tego typu trzeba kierować się nieco innymi kryteriami. Zdecydowanie najważniejszą kwestią jest to, by siedzenie pasowało do powagi i klasyki, jakie nieodłącznie kojarzą się nam z teatrem czy z operą. Powinno więc ono prezentować się elegancko, a zarazem być stonowane i jak najbardziej komfortowe w użytkowaniu - przy czym na wspomnianą elegancję składać musi się zarówno ogólna estetyka, jak i wysoka jakość materiałów wykorzystanych do produkcji mebla. Mając to na uwadze, najlepiej dokonać jego zakupu u rzetelnego wytwórcy, oferującego szeroki wybór modeli oraz możliwość personalizacji zamówienia - do grona tego typu firm należy między innymi meganseating.com. Przed podjęciem ostatecznej decyzji w zakresie kupna dobrze jest też zapoznać się z opiniami na temat wybranego przedsiębiorstwa, jak również z galerią przedstawiającą poprzednie wykonane przez nie realizacje - jeśli takowa jest dostępna. 
Miejsc, które można wyposażyć w fotele o charakterze uniwersalnym jest o wiele więcej niż tych wymagających unikatowego podejścia przy planowaniu wystroju. Z całą pewnością jednak należy stwierdzić że teatry, opery, a nawet kina, są lokalizacjami o wyjątkowej atmosferze, do których chodzi się przede wszystkim dla przyjemności - także dla tej płynącej z oprawy wizualnej, której częścią jest adekwatna aranżacja wnętrza. Dlatego też warto zadbać o to, by była ona jak najbardziej udana; choćby poprzez zakup pasujących siedzisk.
powrót na górę